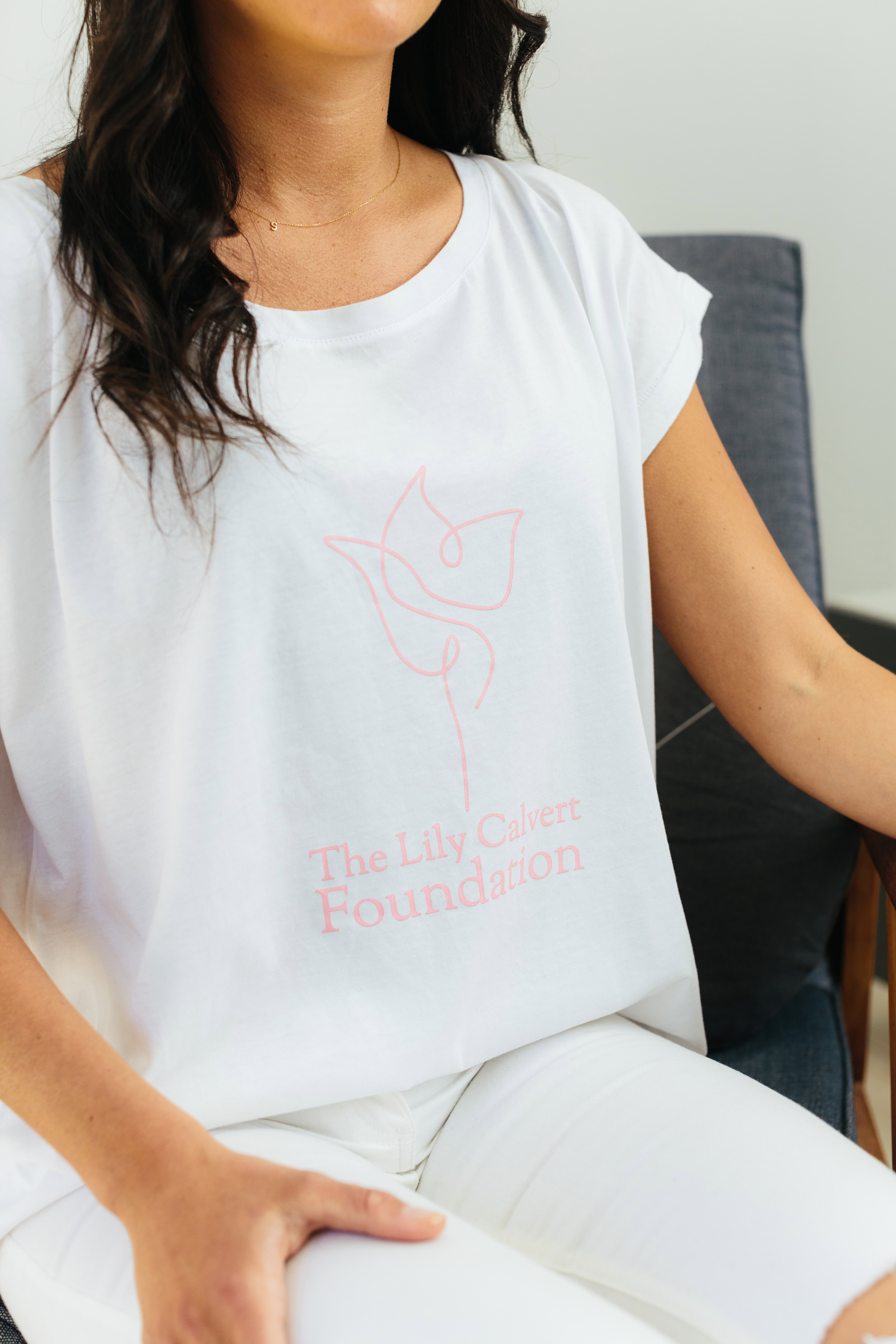 Our beautiful T-shirt collaboration with Original Ground
We are so proud to have partnered with Original Ground, a beautiful active wear company which offers a selection of Organic Cotton apparel ethically produced from the ground up. Eloise is the Founder of Original Ground. Her passion for organic and natural clothing came from the desire to purchase good quality, staple items, that won't harm the environment and will help support a healthy, active lifestyle.
Eloise has designed two styles of T-shirts for LCF. An over sized wide neck crop and a racer back, both with a distinctive single line drawing of a Lily and the LCF logo. Tshirts are $45 or free if you are running for Lily and raising over $200. A huge thanks to Original Ground for donating 100% of the costs of the first print run and the T-shirts themselves. We were so thrilled to fly to Bali to meet Eloise and pick up the shirts which travelled with her from London.
Also a massive thanks for our beautiful model Sanchia and photographer Paul Bamford for taking these photos